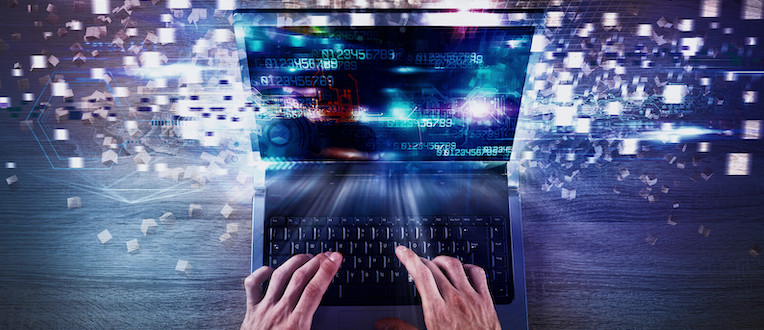 It is difficult to find a single area of the technology landscape that isn't incorporating AI into products and services. As we move into a world where distributed computing is the norm for business operations, AI is a requirement given the increasing level of complexity in computing environments. While there are many different ways AI is penetrating computing, I think that there are a few specific areas where we will see a huge amount of growth in terms of innovation and investment. 
AIOps will be at the forefront of monitoring and managing distributed computing environments.
2022 will be a busy year for AIOps vendors and product offerings. Expect that, in 2022, you will see a massive number of large enterprise software companies bringing AIOps offerings to market—either as part of distributed computing management suites or as individual tools. In addition, there will be a flurry of well-funded startups entering the space. One of the first areas where AI models are productized is in the area of AIOps. AIOps provides the ability to apply machine learning models and automation based on data about the patterns and anomalies within IT operations. AIOps is an implementation of observability and helps businesses monitor and manage their IT environment based on collecting and managing data about operational patterns that are expected and correct. It also determines when there is an action that is outside of the norm, and provides either an automatic correction or offers IT operations management the ability to correct errors before they impact business operations. 
Expect a year of consolidation in advanced analytics, security and solution clouds. 
We've already seen 2022 kick off with a flurry of acquisitions. While we haven't seen blockbuster buys, we have seen smaller acquisitions by big vendors that need more to sell their existing customer base. One exception is Alteryx, which purchased cloud-native analytics vendor Trifacta for $400 million in cash. In contrast, IBM recently purchased Envizi, an Australian data analytics firm focused on analytics for environmental, social and governance (ESG) requirements. This is just the beginning. We expect there to be a flurry of acquisitions in the hot observability market (solutions focused on analyzing how well the internal states of a system can be inferred from knowledge of its external outputs).
As security continues to grow in importance, key emerging security vendors also will be hot commodities in the acquisition space. For example, Microsoft has acquired RiskIQ, a security software vendor focused on gathering threat intelligence about a wide range of cyberattacks across multiple public and private clouds. We also predict that many of the large cloud vendors will move aggressively to buy cloud business solutions.  
Looking Forward
It is easy to get caught up in the flurry of announcements and acquisitions coming at us fast and furious. However, the reality is that businesses need to know that whatever new shiny objects are introduced, these solutions need to be able to solve real customer problems that impact revenue and growth. It may sound obvious, but I think that vendors need to pay a lot more attention to customer pain.