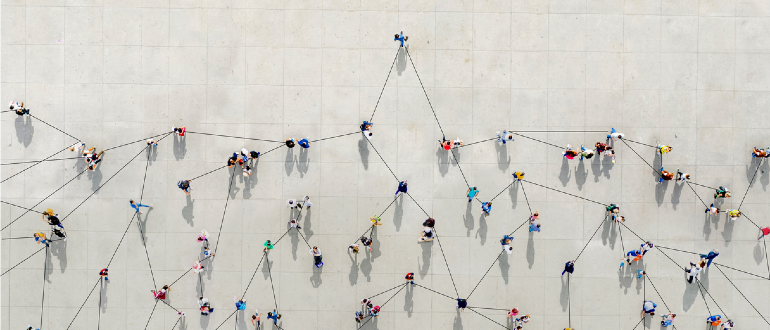 I have had an incredible journey in the computer industry for several decades. For the past 20 years, I've had the opportunity to create three businesses and have learned so much along the way. I began working on projects with Accelerated Strategies Group many months ago and was impressed with the depth of expertise and the incredible opportunity that this organization and MediaOps (now Techstrong Group) had to transform the market with insightful and relevant research. Therefore, when we first conceived of the notion of bringing together Hurwitz & Associates with Accelerated Strategies Group and I was asked to join and co-found a next generation research and industry analyst group, I was thrilled. The opportunity to continue to work with Dan Kirsch, the managing director of Hurwitz & Associates, and Mitchell Ashley, the impressive CTO and founder of Accelerated Strategies Group, was a game changer for me.
But the most important reason that I did not hesitate to join with Mitch and Dan to create Techstrong Research was the innovation and strategy that Alan Shimel crystalized for us. He saw an opportunity to bring together all of the elements of Techstrong Group into a unified business based on collaboration and innovation with a common goal – to help businesses focus on outcomes from the use of technology. Like many organizations, Techstrong had a number of important business units that were successful in their own right. The strategy expressed to myself and Dan was the strategy to bring these units together as Techstrong Group. The opportunity was too exciting to pass up!
Our goal with Techstrong Research is to leverage the knowledge and expertise of other businesses under the Techstrong Group umbrella, such as DevOps Institute and the various media properties that everyone knows and loves: DevOps.com, Security Boulevard, Techstrong TV, Container Journal.  Techstrong Group speaks directly to these corporate influencers. With access to industry practitioners, and leaders and executives across all businesses, we will ensure that what we research and the analysis we provide is relevant to the markets we serve.
On a personal note, I have had an incredible journey in my career as an internal IT consultant, a programmer, an industry analyst, an entrepreneur, an author and a thought leader. Over the past decades, I have started businesses on my own—some successful and some that were a great learning experience. I am grateful to have the opportunity to work with an extraordinary team of leaders to create a next generation research and analyst group. I would love to connect with my many colleagues in this important technology market to collaborate together on a rewarding future.