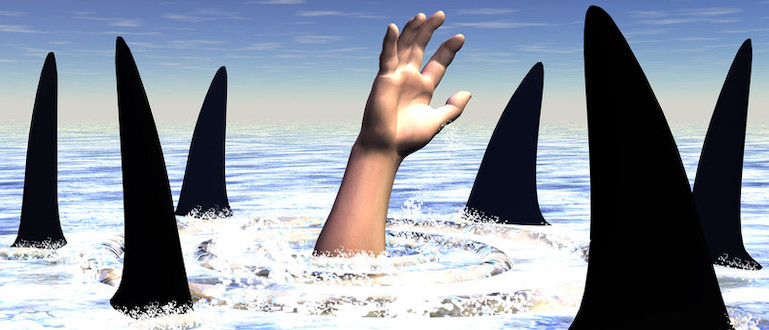 The week began with rumors that Broadcom would acquire VMware and ended with the news that the deal is all but done. The VMware board, along with Michael Dell (who still owns about 41% of VMware's stock), have a 40-day "go-shop" option; however, I don't believe there will be other suitors.
On Tuesday, I published an article about Broadcom's desperation to gain cloud relevance and transform itself into a software company. I detailed the fact that VMware's profitable business model and its nearly $4 billion of free cash flow makes it an attractive acquisition target. Finally, I said that Broadcom needed to find innovative DNA to make this acquisition work. 
After thinking further about this proposed acquisition and talking to a number of VMware customers, as well as customers of CA Technology, which was acquired by Broadcom in July 2018, my outlook on the acquisition has become decidedly more cynical and likely more realistic.
Milk Profits, Minimize Expenses
We have seen this scenario play out before. Several former CA Technology customers and employees I spoke to was quick to say, "CA—where software goes to die." That phrase has become so synonymous with CA that even the Wikipedia page for the company has a section on the phrase! Joking aside, most CA customers I spoke with over the last week agreed that since their acquisition, the company has "gone dark." CA Technologies was a profitable company with important software that enterprise clients relied on and couldn't easily transition away from. Sound familiar? VMware is in the exact same spot.
Soon after the CA acquisition, Broadcom slashed about 40% of the CA workforce. On an analyst call to discuss the acquisition, Tom Krause, president, Broadcom Software Group (the Software Group will be renamed VMware) said that the company will increase VMware earnings from $4.7 billion to $8.5 billion within the next three years. How will the company nearly double earnings? "Synergies," of course. The drivers of growth will be savings generated by eliminating duplicate functions in the combined company along with projections of more workloads running on the VMware platform.
Do I expect Broadcom to change its corporate DNA to become an innovator? Will VMware innovators change Broadcom? Based on Broadcom's past behavior, sadly, I think the answer is clear—No.
I expect VMware to quickly cut costs across the board. Everything from headcount to R&D will see an immediate slash.
This is Not Dell 2.0 For VMware
You might argue that VMware has gone through this before when they were acquired by Dell and later set free by Dell Technologies in a 2021 spinoff. Why is this acquisition different? The Dell deal was, at its core, financial maneuvering to finance a deal and enrich investors with the goal of selling or taking the businesses public at a much higher market valuation. There was little cross-pollination between the Dell Technologies companies, and in this deal, Dell acted more like a private equity firm than an acquiring company.
Broadcom is different. VMware is going to be milked as a cash cow as Broadcom tries to leverage VMware's importance in the data center. VMware has huge cloud computing customers (AWS, for one) that are reliant on the company's technology. If you are a VMware customer, get ready for higher prices as the company shifts to more of a subscription model. I also suspect that we will see large layoffs and the diminution of VMware as an entity. This is the end—VMware is not going to have another opportunity to go public on its own or go private in the future.
I also don't expect huge technology advancements from VMware over the next decade; but the company won't die. The company will continue to exist because of the mere fact that enterprise software never dies.
What Should VMware Customers Do?
I have several suggestions for current VMware buyers as well as other technology decision-makers in light of this news. I can also nearly guarantee that this isn't the end of technology acquisitions; nor is it a one-off event. Within the current market conditions, software vendor valuations have come crashing down to a more realistic level. I suspect that many large businesses with cash on hand will be looking to buy profitable software businesses that are viewed as essential. So, what should technology and business leaders do?
Pause VMware investments.

Given the fact that this is largely a financial

acquisition

rather than a deal to accelerate innovation, I suspect that Broadcom will quickly shed "non-core" (AKA non-profit-generating projects). It's unclear where these technologies will land.

 Prepare for price hikes.

Broadcom has a stated goal of nearly doubling profits. Cutting duplicative tax departments, HR and other efficiencies will help reduce costs, but increasing prices will likely also be a part of the plan.

Don't become overly reliant on a single vendor and understand what it will take to transition away from VMware.

This isn't the first time VMware has forced customers to rethink their relationship with the company. Years ago, VMware attempted to drastically increase licensing costs. Customers revolted and the company reversed course; however, it was a wake-up call and many businesses began to look at alternatives like OpenStack. You also need to ask technology leaders within your business what happens if a vendor changes their pricing, becomes a competitor or goes out of business. These "what if" scenarios are critical in reducing your risk.

Understand vendor roadmaps and business.

If you choose to go with an independent vendor, especially a smaller company, you need to understand their product roadmap along with their overall business strategy. 

Explore open source options

. Open source isn't a cure-all, but many businesses have adopted open source in part to reduce the risk of vendors changing strategies, increasing prices or no longer supporting your software. With open source technology, even if a project's community is no longer active, a business that uses the technology can continue to contribute code and maintain the project.