ANALYST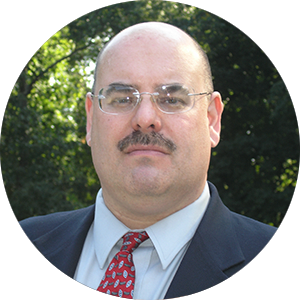 BIO
Frank is an emerging technologies analyst for Techstrong Research and a contributing editor for related Techstrong publications. Frank focuses on emerging and disruptive technologies that predicate a paradigm shift in the enterprise. Frank's areas of expertise include Machine Learning, Artificial Intelligence, Big Data, Business Analytics, DevOps, and CyberSecurity.
Frank's background in researching, evaluating, and deploying enterprise IT technologies, combined with his extensive channel knowledge enables him to deliver a unique perspective on how technological changes can impact the enterprise, the markets that engage with the enterprise, and the solution providers that service the enterprise.
Frank has extensive experience as a business consultant, editor, author, public speaker, and blogger. Frank works with both technology startups and established technology ventures, helping them to identify opportunities, garner a better understanding of market dynamics, create channel programs, launch products, validate product quality, create marketing materials, author case studies, eBooks and white papers.
Frank provides consulting, advisory, and research to companies ranging from the Fortune 1000 to startups on the entire scope of their technology initiatives. Frank also contributes to numerous technology publications, participates in industry events as both a speaker and roundtable moderator. Frank has authored books on Big Data, contributed to books on Microsoft Windows Server, and has helped develop user manuals and quick start guides.
Frank is based in the New York City area, but works with enterprises, vendors, and partners around the world.
ENDORSEMENTS
"…a Renaissance Man across multiple disruptive technologies inr the Enteprise …"
Mitch Ashley
CTO, Techstrong
Principal, Techstrong Research
SPECIALITIES
DevOps | Big Data | DevOps | Cybersecurity 
AI/ML | Business Analytics | Writer | Speaker 
20 MINUTE CONSULT
BLOG