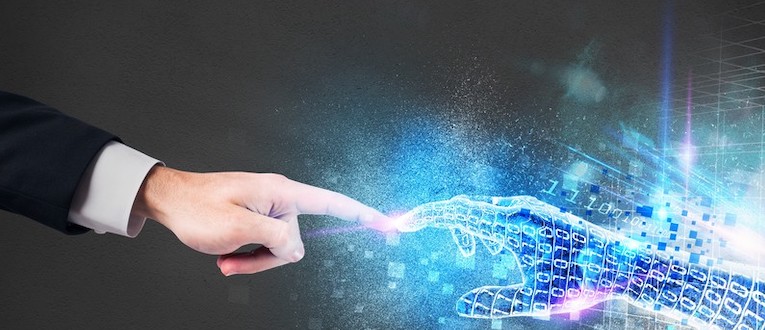 The other day, I was speaking with the CEO of an emerging software company focused on the next generation of AI platforms. It is an exciting opportunity to upend the current batch of AI-based tools. I was confused when this CEO suddenly sent me a new positioning for his technology based on how it fits into the metaverse. I started thinking about this newest shiny object and what it means in the short term and long term. In fact, Wikipedia defines this as 'Shiny Object Syndrome': "A situation where people focus all [their] attention on something that is new, current or trendy, yet drop this as soon as something new takes its place."
Clearly, Facebook (or, should I say, Meta) is grabbing onto this idea in hopes of changing the conversation about what its Metaverse platform can become. We are also seeing vendors like Microsoft jumping on the bandwagon, as well. While there is considerable skepticism regarding Facebook and its approach to the Metaverse, it is much more telling to see how Microsoft is positioning the Metaverse. Microsoft is using the Metaverse concept to enhance its Teams collaboration offering by "enhancing" the virtual experience. Microsoft is hoping that the Metaverse will allow it to monetize its acquisitions of Hololens and AltspaceVR. Can Microsoft expect customers to adapt avatars in meetings and create virtual spaces that transform the online experience? For both Facebook and Microsoft, there is no easy path to Metaverse revenue growth. The big question is: What can either company do to create a compelling offering that will entice customers to sign on?
I am reminded of Second Life, founded in 2003, which was also intended to allow teams to create virtual rooms and personal avatars. For a short while, Second Life had huge momentum in the market. Large businesses thought they could use Second Life as a training platform and as a way to hold large employee meetings online. While Second Life still exists as a company, it is now just a shadow of its initial promise. Wookey Search Technologies, the company that now owns Second Life, is hoping to capitalize on the emergence of the Metaverse to regain market momentum.
Clearly, there will be a market today for the Metaverse for gamers; I am skeptical, however, that the market has longevity as it is being positioned today. It isn't surprising that venture capitalists are pouring millions into emerging companies that promise to create Metaverse platforms. Existing technology companies will begin to reposition their existing software and hardware as Metaverse platforms.
So, is there anything that is real here? Instead of talking about avatars and virtual worlds, what if we look at the potential of Web 3.0? Now the conversation gets a lot more interesting. The real innovation is the next generation of the distributed cloud that leverages edge computing based on a distributed ledger, such as blockchain. Combine this technology transition with the potential to update the customer experience, and there is revolution brewing. What do I mean? The distributed cloud provides faster and more reliable performance. Using the idea of a transformed user experience is precisely what is needed to support business outcomes. Imagine using a Metaverse-like experience to support drug discovery or to help teams navigate through complex data? Could the idea of a metaverse transform the user experience with applications that are otherwise overly complex to navigate? While these ideas aren't as thrilling as creating avatars in space, the next-generation web experience could potentially transform computing as we know it.