ANALYST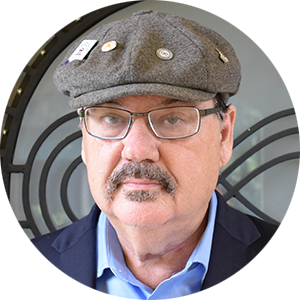 BIO
Marc Hornbeek ("DevOps-the-Gray" esq.) is an author, expert  DevOps and test engineering practitioner, speaker, and Techstrong Research Analyst. Marc also leads his consulting company, Engineering DevOps, where he is CEO and Principal Consultant. In 2019, Marc authored his popular book, Engineering DevOps.
Marc is a specialist/expert at applying a deep knowledge of engineering practices of Continuous Testing, Test Automation, and Continuous Quality Assurance methodologies to DevOps transformations. Marc applies his unique, comprehensive set o Engineering Blueprints, a proven Seven-Step DevOps Transformation Blueprint and a unique set of 9 DevOps Pillars discovery and assessment tools, together with targeted workshops to create actionable and comprehensive DevOps transformation roadmaps and strategic plans.
Marc is an IEEE Outstanding Engineer, and 44-year Senior of IEEE member. In addition he is a DevOps leadership advisor/mentor. He is Author of the Continuous Delivery Architect (CDA) and DevOps Test Engineering (DTE) certification courses offered by the DevOpsInstitute.com. He is a blogger on DevOps.com. He is a freelance writer of DevOps content including webinars, and white papers. His education includes engineering and executive business degrees and multiple certification from the DevOps Institute.
ENDORSEMENTS
"Marc is truly a thought leader in the DevOps space…"
Dan Guzman
Account Executive, Salesforce
"a trusted source of senior level advice for… engineering processes, product development, quality assurance, team development, test automation systems and DevOps"
Arash Gorgzadeh
Sr Mgr Software Engineering, Cornerstone OnDemand
"He knows the DevOps and automation landscape like no other"
John Wellen
Cloud | Security | DevOps, Trace3
"…one of those unique individuals that has the ability to take experience and share it with others in a way that people can understand"
Wesley Hand
Director of Product, Ixia
VIDEOS / PODCAST EPISODES

https://vimeo.com/341292652https://www.youtube.com/watch?v=Psj4EdNaUqI
SPECIALITIES
DevOps Engineering | Test Strategy | Test Automation | 
QA | Product Development | Author | Speaker 
FREE 30 MINUTE ANALYST INQUIRY

SCHEDULE INQUIRY
SCHEDULE INQUIRY

BOOKS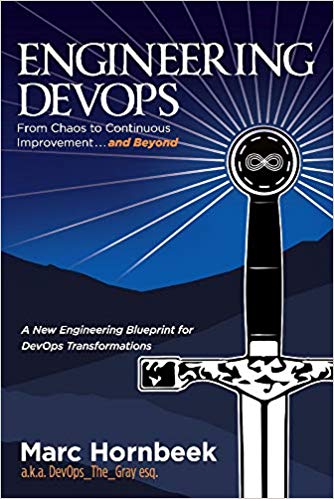 Engineering DevOps
by Marc Hornbeek
BLOG
https://www.youtube.com/watch?v=HLzRm595vTwhttps://www.youtube.com/watch?v=yoCv9fa9zp4