RESEARCH REPORT
Data Connectivity and Low-Code/No-Code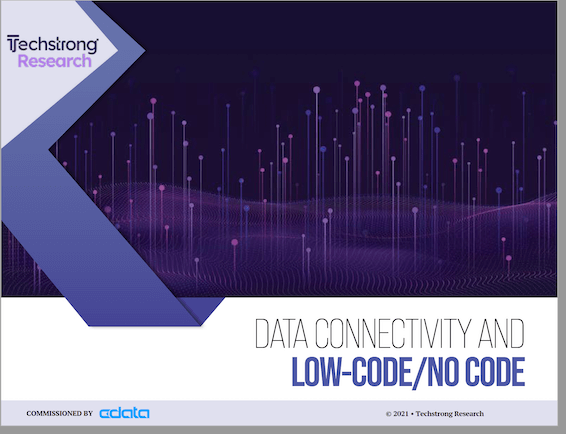 The demand for custom software programs has put pressure on IT leaders to improve application delivery speed while reducing costs. This environment has fostered the creation of AI-enabled tools that leverage API catalogs, prebuilt templates and automation to allow non-programmers to become software "assemblers." Creating a library of custom applications, that doesn't involve using programmers, is the goal of Low-code/No-code development tools. Using drag-and-drop tools allow citizen developers to easily design, build and launch applications.
Data Connectivity and Low-Code/No-Code Report, conducted by Techstrong Research, provides greater insight on the status of Low-code/No-code development tools and how well Low-code/No-code performs at integrating with data sources. Commissioned by CData, this research sets out to investigate whether people have the skills to effectively create applications, even when the technology is designed for non-programmers.
The report is based on a worldwide survey conducted between March and April 2021, with a total of 389 responses.
Download the report to learn more about Low-code/No-code usage, technologies and skills.
This complimentary resource is offered by Techstrong Research.