RESEARCH REPORT
Kubernetes (K8s) Data Protection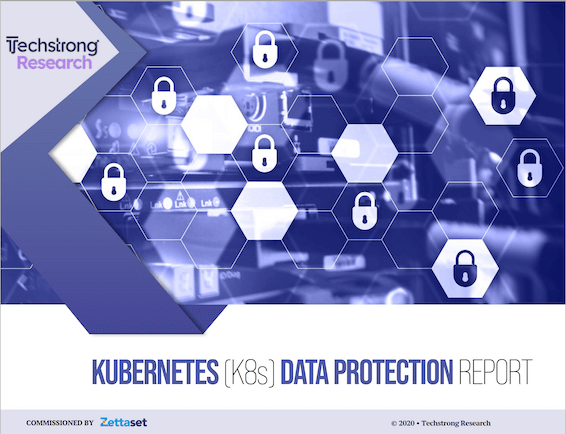 Kubernetes data protection and security concerns are:
30% – MULTIPLE ATTACH SURFACE CONCERNS
46% – MULTIPLE KUBERNETES DISTRiBUTIONS
52% – INFOSEC TEAMS ARE NOT ENGAGED
60% – HAVE A K8s SECURITY SKILLS GAP
Software teams are rapidly adopting microservices, containers and container management to promote innovation and boost digital transformation. With any newly adopted technology comes questions about data and overall security.
This research set out to answer three important questions:
What is the current state of data protection in Kubernetes deployments?
Are organizations deploying data in containers and Kubernetes that requires greater security?
What are the current perceived or real data security concerns with Kubernetes deployments?
Authored by Charles Kolodgy. Survey by Sanjeev Sharma. Commissioned by Zettaset.
Research based upon 209 responses across 28 countries / regions, small-to-large organizations, in individual contributors and leadership roles.