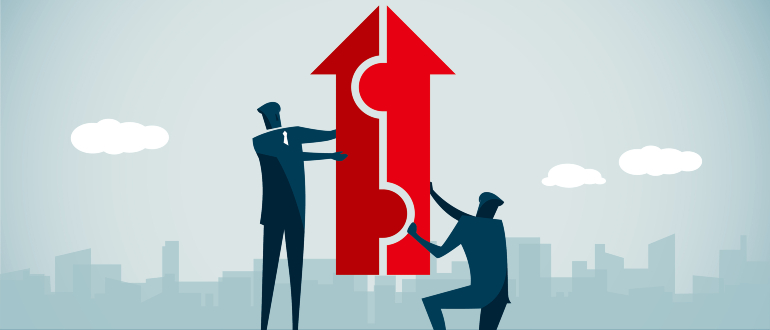 Is there really a need for Techstrong Research—a new technology analyst, research and consulting firm? There are 800-pound gorillas, giant elephants, razor-focused firms and plenty of independent firms contributing valuable work for technology vendors and end-users.
Instead of telling you why we are different from these others, I am going to take the advice I tell my two young sons when they say "So-and-so did XYZ!"—focus on yourself. I'm not going to tell you how we differ from all those other analyst firms (at least not until later in this blog!). Instead, I'm going to share my thoughts on why this announcement is important to the market and explain how our new company will operate.
My View on Technology: Emerging Technology Must Drive Differentiation
Businesses must understand that they can't find success through investing in one-off technology projects and fads. Instead, executive leadership must understand and incorporate emerging technologies into a broader strategy that can differentiate their business, protect them from competition (not to mention cybercriminals), make employees happier by providing them with the resources they need while also making them more productive.
For nearly a decade, I've worked at Hurwitz & Associates, an analyst and consulting company that partners closely with enterprises and technology vendors to identify how businesses can differentiate themselves through the pragmatic adoption of disruptive technologies.
My Focus at Hurwitz & Associates
I've seen technology fads come and go; I've seen markets with billion dollar vendors become features of much more robust offerings. Remember when mobile device management (MDM) was all the rage in security? Likewise, I think blockchain will become a feature of many procurement and supply chain platforms, rather than a standalone market.
Helping companies embrace emerging technologies as part of their broader, longer-term strategic goals is a difficult but rewarding challenge. I have partnered closely with outstanding software companies facing the challenge of shifting to an "as-a-service" business model. In addition, I have worked closely with top enterprise technology vendors to help shape their go-to-market strategies as well as their partner ecosystems. To support this work, I've authored dozens of white papers, research reports, customer benefits studies and custom books.
What Do We Do When We're Bored? Write Retail Books!
I'm proud to have co-authored three retail books: "Augmented Intelligence: The Business Power of Human-Machine Collaboration" (CRC Press, 2020), "Cloud for Dummies" (John Wiley & Sons 2020), and "Hybrid Cloud for Dummies" (John Wiley & Sons, 2012) and I was a contributor to "Cognitive Computing and Big Data Analytics" (John Wiley & Sons, 2012).
The Need For a New Analyst Firm
My Techstrong Research co-founders Judith Hurwitz and Mitchell Ashley and I identified a gap in the market. Through conversations with clients and our combined work in the field, we realized the need for an analyst group that is composed of business outcome-focused analysts who also have a massive reach across technology and business leadership communities.
What Makes Us Different?
We provide practical advice on business strategy and disruptive technologies. The following are the major reasons why I believe Techstrong Research will be impactful to the analyst and technology communities:
The membership that informs our research
As part of the Techstrong Group ecosystem, we have nearly 450,000 members that inform our research. We don't sit in an ivory tower; instead, we can leverage the collective brilliance of those members to understand the issues that leadership teams and technologists go to sleep thinking about (and, unfortunately, also wake up thinking about).
Our Channels
Being a part of Techstrong Group gives us a massive opportunity to amplify our work across the Techstrong Group ecosystem. Our work can now be easily published across DevOps.com, Security Boulevard, Container Journal, DevOps Institute and a number of other outlets including a biweekly Techstrong Research segment of Techstrong TV that averages 10,000 viewers per day.
Moving Forward, We Are Techstrong!
My co-founders and I are continuing to deliver the unbiased and raw feedback that our clients expect, but we are now a part of a larger organization. We have a massive community of practitioners, managers and C-suite members that can contribute to our research and the ability to amplify our work across a vast audience. We can't wait to get going!