Cloud
Cloud-based software and applications, contemporary software architectures and technologies (i.e. cloud-native, containers, orchestration, serverless.)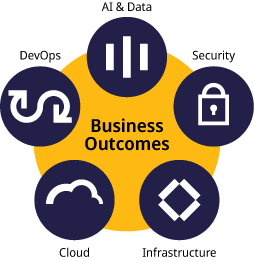 DevOps
Technologies, platforms, automation and processes accelerating the delivery of software integrated with operations/SRE, DevSecOps, product and data workflow pipelines.
Security
Security, privacy and compliance of applications, data, infrastructure and supply chains across the multiple software stacks operating in multiple, dynamic cloud and onprem environments.
AI and Data
Cognitive computing, machine learning and the evolution of AIOps along with managing data across the enterprise.
Infrastructure
Cloud/multicloud/hybrid cloud/private cloud platforms, software as infrastructure, on premises infrastructure and management systems (i.e. GPU's, quantum computing and mainframe as a service.)
Relentlessly Business Outcome Focused.
Research Informed by Member Communities.
Massive Platforms to Amplify our Reach.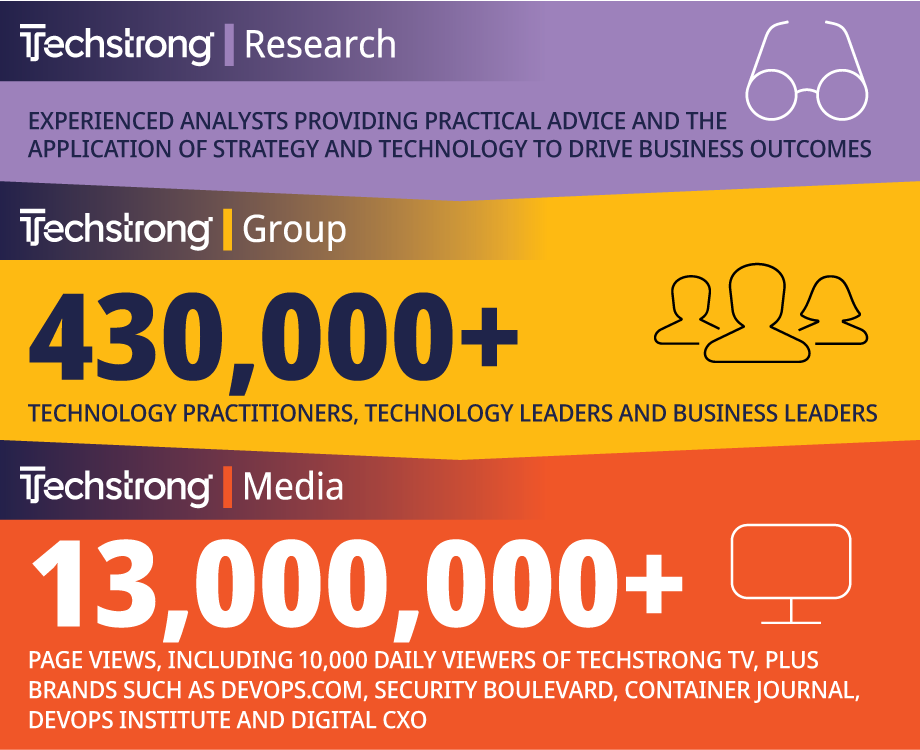 Resources | White Papers | Books